Programs
AWARDS
Throughout the year, students at Lloyd Garrison School are recognized and awarded for achieving their goals. Students receive daily recognition through our BEAR PAW Program, monthly Prize & Pizza BEAR Draws, Semester Citizenship, and Honor Roll awards. Upon the competition of our school year, there are yearly awards.
LLOYD GARRISON MEMORIAL AWARD
The Lloyd Garrison Memorial Award, given as a bequest of the late Lloyd Garrison, a highly respected former principal in the Peace River School Division #10, shall be awarded annually to a deserving student in grade 6.
Recyclying Programs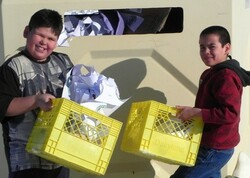 Help Save our Earth! Students and staff are encouraged to recycle as part of their daily routines. Here at school we recycle all of our juice boxes, cans, paper, cardboard and we also participate in recycling challenges.
Milk & Lunch Programs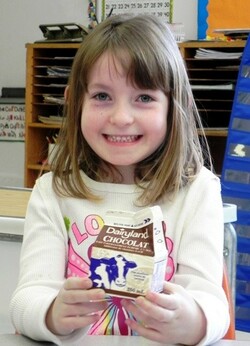 Healthy Breakfast = Healthy Mind. Here at LGS we encourage students to lead a healthy lifestyle. 
Lunch and snacks are provided for free for those students who forget their lunch. Parents will be notified when their student receives lunch more than twice a month due to "hidden" lunches being discovered in wastebaskets.
A breakfast program is offered when there is funding. 
Donations to our Breakfast program are always welcome. If you would like to donate, please contact the school at 780-338-3971.
Studies show that students who eat a healthy nutritious breakfast have a productive, enjoyable and successful day at school!